Committed To Protect You And Your Loved Ones
H&L Security films is committed to protecting you, your loved ones, and your business from the threats of people and other natural disasters.

Street Crime
H&L  Security Films can keep your home safe from street criminals. Since our films hold the glass in place, individuals will have a difficult time smashing your windows and robbing your merchandise.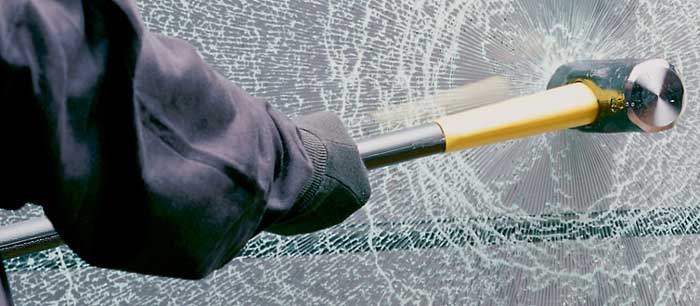 Thin Films Ensuring Your Superior Protection
H&L Security Films are not dependent on thickness. Made possible by our world class technology,  H&L was able to develop layer by layer of micro-thin polyester films that provide superior performance. Our films are very flexible. While others tear, ours stretches so that even when the glass breaks, the window is kept even on the frame.
Another H&L advantage is that it is carefully bonded to the glass with advanced adhesives. In the event of breakage, the shards are held together by the film to reduce chances of injury.
Tried And Tested
H&L  Security Films are tried and tested. Through the years, our products have been subjected to bomb blasts, smash and grabs, windstorms, and all kinds of durability tests. We are not scared to take extreme measures just so we can ensure that our window films meet the industry's highest standards and so that we can give you the comfort and security that you deserve.
Bombings And Explosions
The reality is that bomb blasts are becoming very common in this world. Bear in mind that even the most inferior form of bomb blast can turn unprotected glass windows into flying shards. H&L Security Films have been proven to keep your homes protected even during bomb blasts. With superior technology, we were able to develop adhesives that aggressively bonds the glass and the film to the window frame.
Dealing With Natural Calamities
Natural disasters like tornados, hurricanes, high winds, and earthquakes may be unforeseen but everybody can keep his space safe from these disasters by planning ahead of time. H&L Security Film products that can help hold the glass together during . Aside from ensuring that everybody safe from flying glass, it also keeps out wind and rain from your home or office.
H&L Window Security Films have superior stretch and tear resistance, which adds to its high level of strength and ability to resist forced entry.